LIVING YOUR DESIGN
Human Design Foundational Course
10 Week Workshop
Sept 18 - Nov 27, 2021
Live Online
Saturday's (10:00am PST | 11:00am MST | 1:00pm EST)
Open to anyone the Living Your Design Workshop is a transformational journey that can change your life. In this foundational workshop you will immerse yourself in the most foundational and transformational aspects of Human Design, as taught by its founder Ra Uru Hu and preserved through the International Human Design School.
The Human Design System empowers us to live according to our own true nature, by bringing to life your unique design known as your bodygraph. Human Design is an incredible system that combines the teachings of: Quantum Physics, Biochemistry, Genetics, Astrology, Hindu Chakra System, Judaic Kabbalah, and the Chinese I'Ching.


The information in the Living Your Design Workshop leads you down an incredible path of self-discovery and knowledge. Learn about your unique design, your energy type, and how to more effectively use your design to move with the gentle flow of life, attracting more abundance, prosperity, joy and happiness into your life.
HUMAN DESIGN IS A SYNTHESIS
Blending together the teachings of:
Quantum Physics
Biochemistry
Genetics
Astrology
Hindu Chakra System
Judaic Kabbalah
Chinese I'Ching
to create your unique Bodygraph using your birth information (date, time, place.)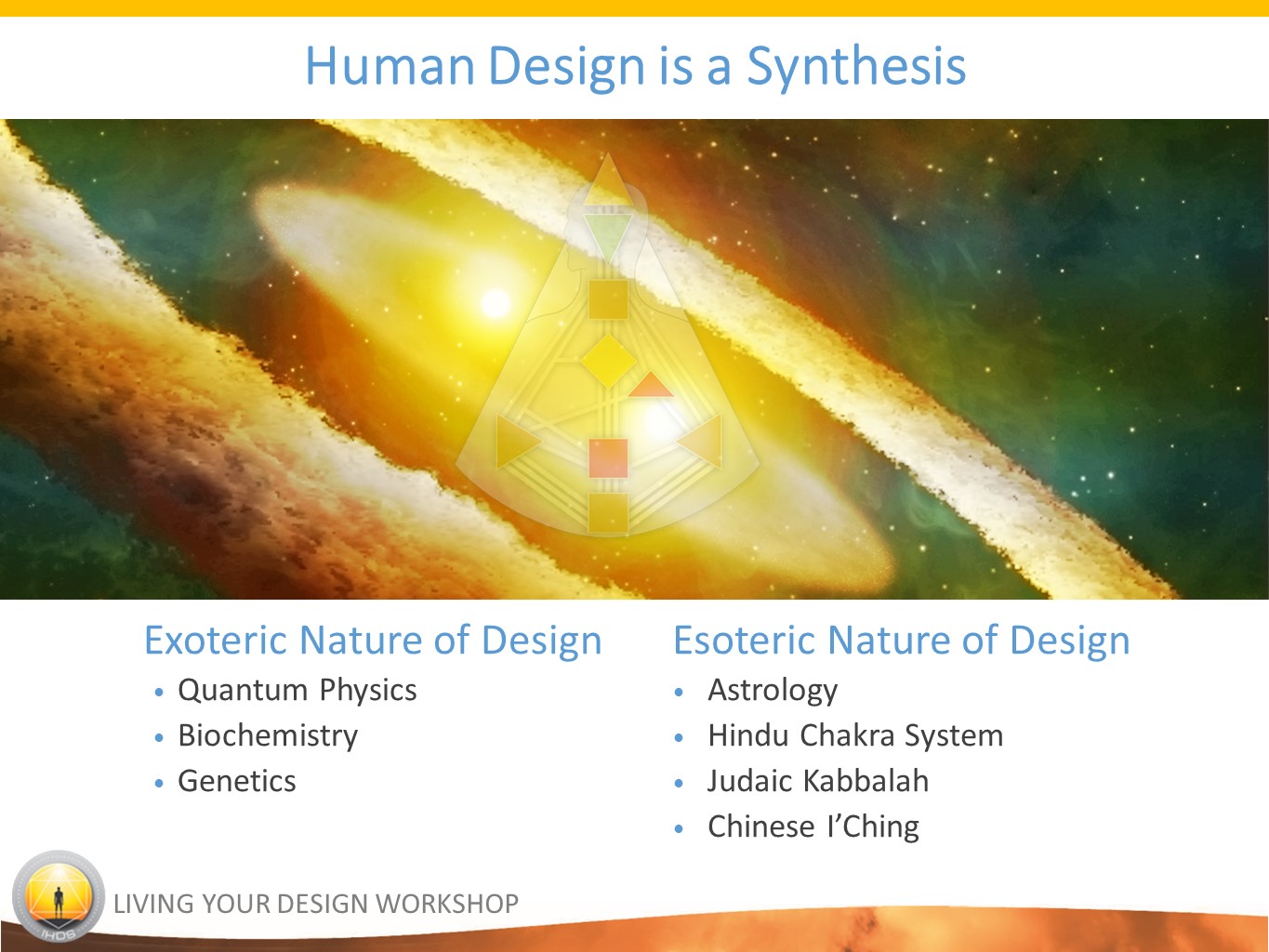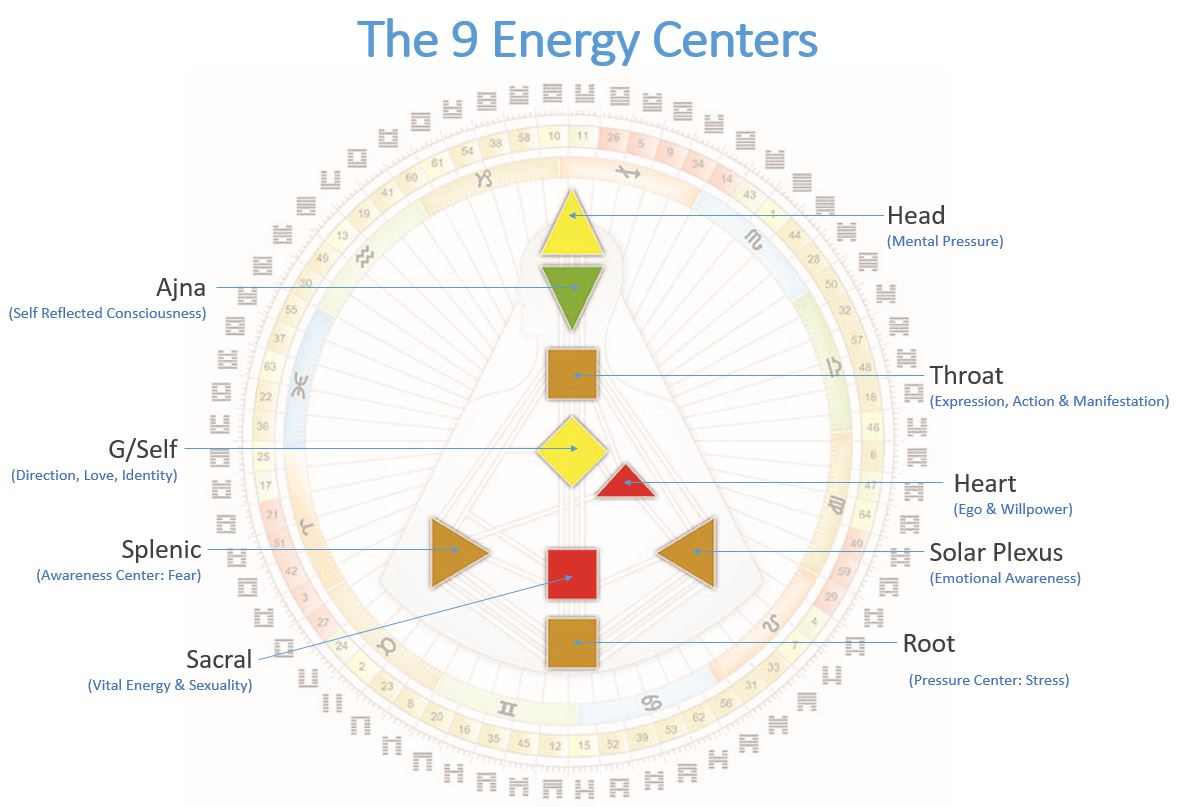 The Living Your Design Workshop guides students new to Human Design through each one of the nine energy centers within the Bodygraph. Each center has a specific function and provides invaluable information to help understand the potential within your unique design and where you have been conditioned. Awareness of conditioning allows for the opportunity to move beyond and into a state of high consciousness as you begin to take back control of your life, using your strategy and authority (learned in Human Design) to navigate forward.
HUMAN DESIGN ENERGY TYPES
The Living Your Design Workshop explores each of the 4 energy types and its specific properties. Your energy speaks to how you interact in the world around you and how others respond back to you. This plays a vital role in understanding what you are sensing, feeling, and absorbing from your environment and through interactions with others.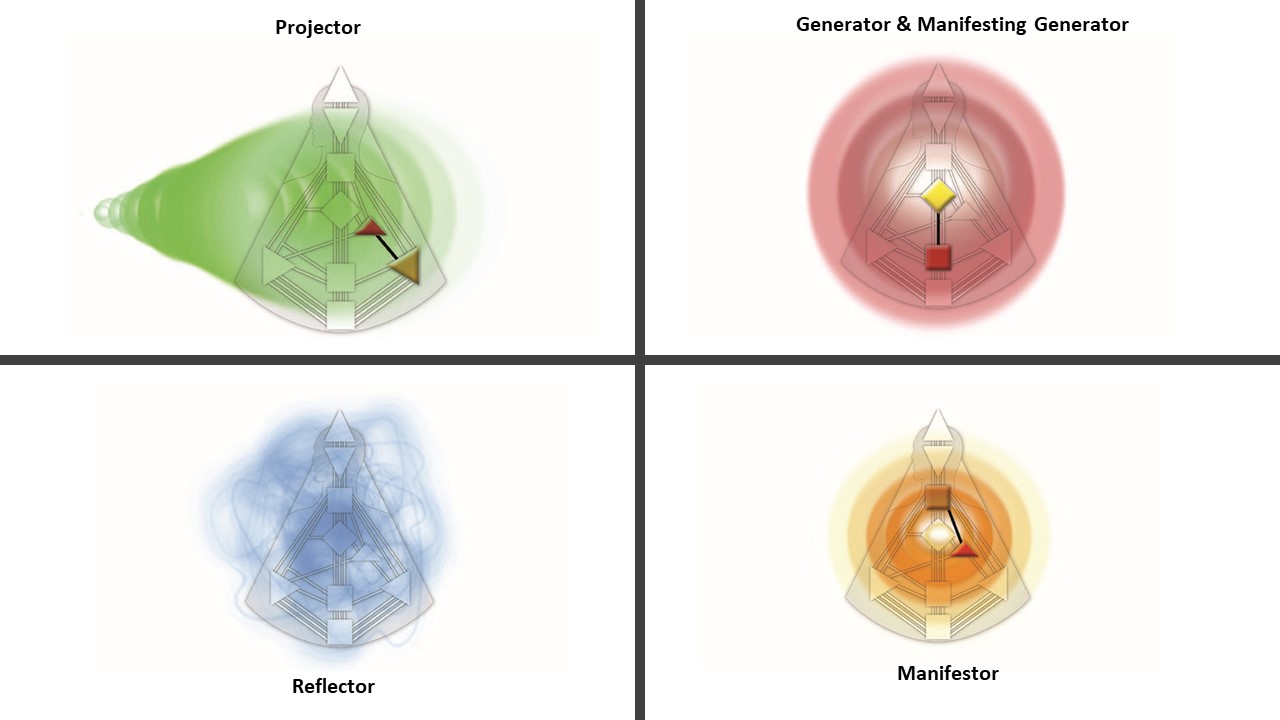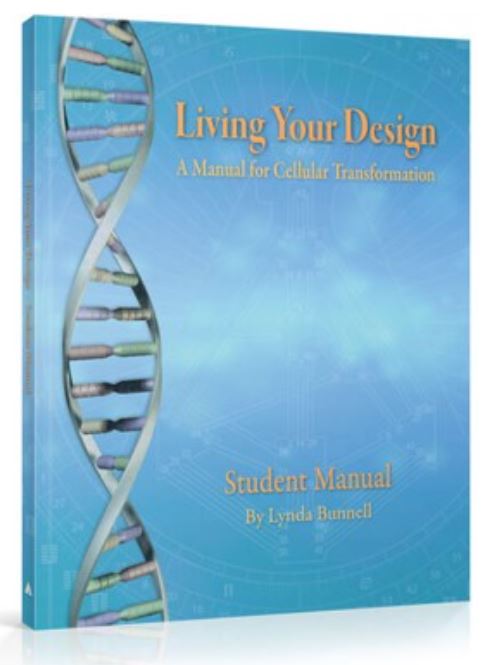 INCLUDED WITH YOUR COURSE PURCHASE
Students enrolled in the Living Your Design Workshop will receive a soft cover copy of the Living Your Design Student Manual as written by Lynda Bunnell. This 137 page full length book covers all the basic concepts of Human Design, delving into the inner workings of the nine Centers, the Authorities and the Four Types. It is an accessible support resource for students of Human Design, and required component of the Living Your Design Workshop.
** Student manuals for this course are sent out upon course registration, and securement of payment plan. Please register early to allow for shipping. **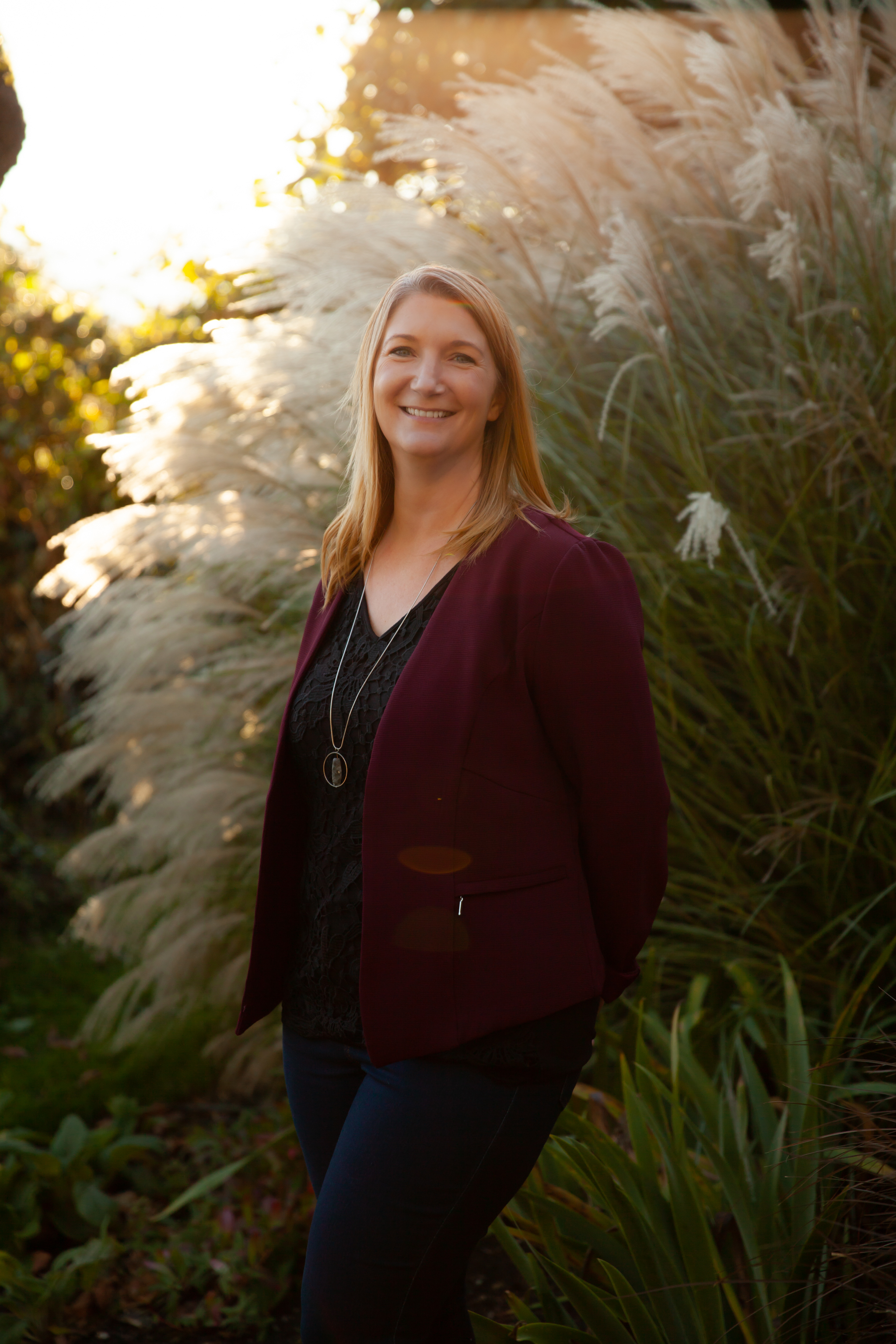 Meet your Guide
Lisa Richard is a certified Living Your Design Guide through the International Human Design School. As a Manifestor, Lisa was attracted to Human Design back in 2019 and set off on a deep exploration to learn, absorb, and gather as much information as possible with a desire to understand self and others within her environment. Lisa's passion for teaching shines through as she gently guides students through their unique design, helping to identify areas of deep conditioning & not self behaviours, and inspiring a change to embark on the deconditioning process through aligning oneself to their Human Design strategy and authority. Lisa recognizes that the journey back to wholeness is not a "quick fix" and offers students who have completed the Learning Your Design Workshop opportunities to continuing networking together in a supportive environment, learning, growing, and supporting each other through the deconditioning process.